Cash Grab Slot Games
Cash Grab slots are more than just plain old jackpot paying slots, as all slots listed here are part of the fantastic Drake Casino progressive slots network. Each and every Cash Grab slot is linked to the progressive jackpot and that means that it grows extremely quickly, and to enormous sums. Every time you spin a reel of any one of these outstanding slots you have the chance of hitting that big win, but that's not the only reason worth playing slots in this superb selection, as each and every one is packed full of sublime slots features, super graphics and great ways to win too.
What are Cash Grab slot games and why should you be curious about them?
Cash Grab sounds appealing, but what does it mean? You might want to be on the receiving end of it, we'll say that much! This is a name given to a progressive jackpot offered by Arrows Edge, one of the game providers on offer at Drake Casino. However, it's not your average progressive jackpot.
As you explore the range of slots on offer at Drake Casino, you'll notice lots of Arrows Edge titles involve one or more progressive prizes. And yes, you might now guess that some of those are based on the Cash Grab jackpot.
The great thing is all the slots that have the Cash Grab element included are linked to each other. You can play them all individually, of course, just as everyone else does. However, since they are linked, you'll soon realize the prize amount on offer shoots up in value very quickly. Even when someone wins it, the progressive pot begins to climb once more without delay.
For an introduction to some classic Cash Grab slot games, check out our recommendations below.
True Heroes slots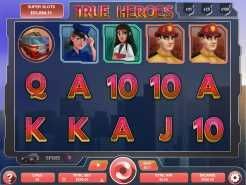 The title implies we are going to meet some heroes here, and indeed we do, coming from the various emergency services. This is a great theme for a slot, and it works well, especially as True Heroes includes a wild ambulance and a scattered police car to look for. Stay alert for a Shattering Wild feature and a Police Chase mode too.
Kate's Waddle slots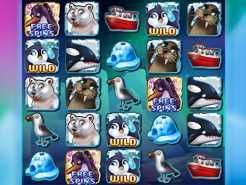 Does this qualify for the weirdest slot game title around? Maybe… but it does qualify as a progressive slot based on a cold theme. It also gives you a larger 5 x 5 grid to play on - something you don't often see. Cluster wins are the order of the day here, with a wild penguin popping up to help you achieve them. If you manage to score some free spins, you might end up playing over more reels as well.
Pixiu slots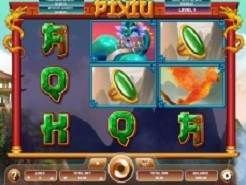 A three-reel slot that is far from the classic fruit machine, the Oriental-themed slot called Pixiu takes you far into Asia to discover five lines spread over the 3 x 3 screen. With four game levels, a bonus icon, and the chance to select either credits or free spins when the bonus appears, Pixiu is packed with appeal.
Alice in Dreamland slots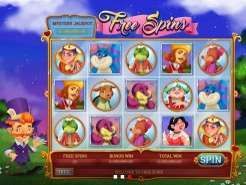 We guess you can guess who Alice is, as this slot game borrows heavily from the original Alice in Wonderland story. That means there are lots of familiar characters to spot on the five-reel game screen. With 243 ways to win on each spin, you get free spins from the crazy hat icon. If Alice appears three or more times, you can choose something odd to eat or drink, or perhaps partake in some croquet. Whatever you do, the aim is to score a cool prize.