Android Optimized Games
Drake Casino give all casino games players the chance to play a wide range of their favorite slots and games on the go, directly from their Android mobile device. All players may enjoy a popular selection of wonderful mobile slots that play so smoothly and that provide the same thrilling slots experience that is delivered by the regular online casino. No matter whether you use an Android tablet or smartphone Drake Casino serves up the goods and you'll find such superb mobile slots as Good Girl Bad Girl, Greedy Goblins, More Gold Diggin' and A Night in Paris, and if you prefer a little mobile blackjack or roulette then that's available too!
Around the World slots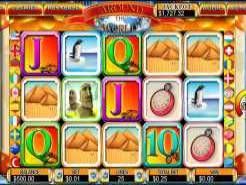 Grab your Android device and take a trip around the world in this entertaining slot game from Arrows Edge. You'll spot many familiar scenes from various parts of the globe as you spin the reels. You also get a chance to play over 25 lines and five reels. The Eiffel Tower is the key to the free games, while the Statue of Liberty is a substitute icon to look out for. Travel in style on your Android device today!
Birds! slots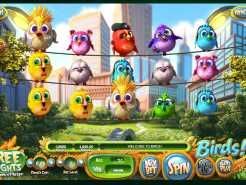 Watch as the birds fly into their positions on the telegraph wires that form the basis of this great 3D slot game, playable on Android devices today. This superb Betsoft slot features 25 lines on five reels, with various feathered friends appearing in all kinds of colors. The most colorful one of all is a substitute bird, while there are free flights (or spins) on offer as well.
Gypsy Rose slots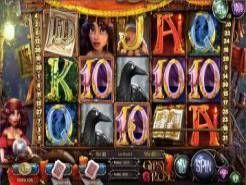 We can't confirm whether there are prizes in store for you in the future, but perhaps Gypsy Rose might know? This entertaining slot is ideal for playing on an Android tablet or smartphone. You get 30 paylines and five reels, all in glorious 3D thanks to the hard work put in by Betsoft. There are several special symbols in action here, along with a wild card acting as the substitute if you can find it.
The True Sheriff slots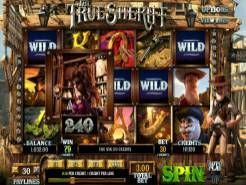 Another 3D Android delight, The True Sheriff slot takes you into the Wild West to find the sheriff and a bandit he is trying to capture. The gun may fire into action to give you some wilds, while there are free spins in store whenever the sheriff's badge shows up three or more times. The game also features a six-level bonus if you can get through it!
Alice in Dreamland slots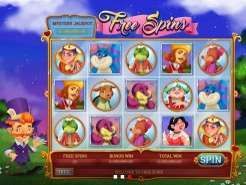 You know the story of Alice in Wonderland, right? Well, this game is inspired by that famous tale, featuring many characters who may well look familiar to you. This game has five reels in store, but instead of being based on paylines it gives you 243 ways to win. Watch out for wilds, a rabbit hole containing prizes, some free games, and a bonus feature to boot. You never know what is coming next with this game…
Big games on a small screen
Android tablets and smartphones provide you with the perfect way to wander into Drake Casino to see which games you might play today. If you've never played any casino games on a mobile device before, you might wonder how easy it is to do. Isn't the small screen going to impede the entertainment? Not so – especially not when you get dozens of casino games to play that have been specifically optimized to work on Android mobile devices. From the latest smartphone to your selected and preferred tablet, you can visit Drake Casino and try any of the games without even leaving the couch (or train, or waiting room, or wherever else you might be). From 3D slots to classic games packing in just three reels, the controls might be slightly different, but the gaming is as big as ever. Grab your Android device now and log into your Drake Casino account to find out more. If you are just landing here for the first time, sign up today and see how user-friendly the mobile casino is on the Android platform. With demo games to try on mobile too, it couldn't get much more user-friendly than this.