Tournaments
Drake casino has gone all out and launched it's very own online slots tournament offering, with heaps of fantastic and fun online slots freerolls and huge guaranteed tourneys with prize pools that offer up to a massive $20,000! Only the very best online slots are used in these great tournaments and as you can see below, there's a whole lot of them to be enjoyed. The beauty of Drake slots tournaments is that no casino download is needed, you simply pick the tournament in which you wish to participate, enter that tourney and enjoy!
Drake slots tournaments can also be enjoyed on your mobile device too meaning that should you prefer to get your slots action on your Android or iOS mobile device at the great Drake mobile casino, then you can still get in on the tourney action. In the Drake mobile slots tournaments selection you'll find the same outstanding prize pools as well as the great slots freerolls and each and everyone one of them can be entered from your mobile device.
Experience the delight of some long Aruban Nights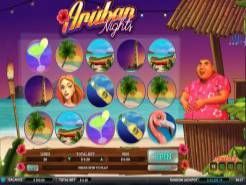 You'll love the darkening sky and the floating reels over the gorgeous backdrop in Aruban Nights, a superb slot from Arrows Edge. It packs 20 paylines into the five-reel format and provides a Happy Hour feature where symbols fall into position from above. The more successful avalanches you get in a row, the higher your multiplier will be for anything won on those avalanches. Add some free spin opportunities and a wild icon and you can see those Aruban Nights provide lots of entertainment to enjoy.
Go up against the Dragon Kings today!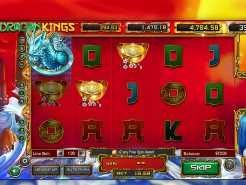 Betsoft has done us proud once more with their Dragon Kings slot game. Five reels and 10 paylines provide the backbone for this dramatic slot, featuring a Chinese theme with those dragons roaring into life. The Dragon King himself can show up on the middle reel, offering a wild addition to the game with a 2x multiplier. The Dragon Pearl scatter will also be a good one to spot. Find enough of those in action and some free spins will come your way.
Have you been to Ibiza lately?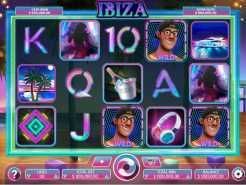 No need to grab your passport – you can enjoy a trip to Ibiza by checking out the slot of the same name whenever you wish. Those looking for an appealing three-reel slot that steers clear of fruit will love this one. Line wins are the order of the day here and are the focus of the game. Will you manage to find some appealing prizes when you get the chance to spin the reels in Ibiza?
What will you discover on Jane's Farm?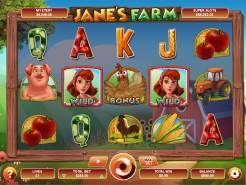 Visiting a farm may not be first on your list of great places to go, but who knows what you might find if you visit Jane's Farm ? That's the title of an entertaining slot game packed with nice features, including some pleasant graphics courtesy of game creator Arrows Edge. With five reels adopting 21 paylines, you can look out for lots of animals and crops to appear as you spin. There is a chance to scoop a few multipliers and to find Jane in action as the wild too. Looking for cows is a great idea, as three will get you into the free spin feature. All this and you get a shot at going through to the Chicken Coop Bonus too.
Will you cast any Faerie Spells today?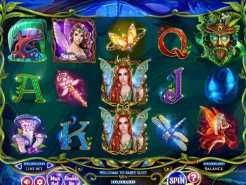 You might if you give this Betsoft slot a try. Betsoft is a name associated with high-quality slots, and they do not disappoint in the magical Faerie Spells Slots game. You'll find five reels with 10 lines in action in this one, along with lots of special features. The Faerie Queen is your key to the free spins feature, while she might also bestow the Magic Toadstool prize on you. There are also four Faerie Queen jackpots seen above the reels, giving you yet another chance to appreciate how good this game is. Follow the trail to see what lies at the end of it.
Are you searching for some USA-friendly online casinos with free daily slots tournaments?
You're far from the first American player to look out for casinos that welcome people from the USA to sign up. It sometimes feels almost impossible to locate online casinos that accept USA members, doesn't it? It can feel even harder to find some that also have lots of tournaments to choose from.
Our preferred type of slot tourney is the daily one… and preferably one that provides you with free entry too. Free daily tourneys give you something different to appreciate each day. Each event will focus on a different slot game. That means you can try some different games on various topics and themes. You get the usual opportunities to find prizes on the reels of those games, and you get some tournament prizes to shoot for as well.
There are many great USA-friendly casinos online today that do have daily slot tourneys to look out for. Which one will you sign up to use?
What are the best online slots tournaments you could enter?
Our view on this is that the freeroll tournaments are the best ones to try out – at least for beginners. The best bet is to start with these as there is no cost to enter them. They give you a feel for how tournaments work, and you can get an idea of how to rank on the leaderboard. Getting this essential experience is great if you intend to move on and try some regular tourneys.
For some people, the best online tourneys are the ones with the biggest prize pools. This is because there is way more to go for. We like the events that have prizes for several players in the final standings. If there are five or even 10 winning positions to go for, that gives you more chances of ranking somewhere in a successful position at the end of the tournament.
What are casino tournaments freeroll events?
Freerolls are those events where no entry fee is required from you to get started. You just enter the event – usually by hitting a button to confirm your entry – and you're good to go. You will, of course, need to play the relevant game with real wagers in play. If you are just playing the practice version of the game, you will not qualify to take part in the tournament.
Freeroll events usually have smaller prize pools, but they still provide a nice opportunity to try and get another prize during play. The players who rack up the most points during play will head the leaderboard and could end up in prize-winning positions.
How to find the best daily freeroll slot tournaments
Daily freerolls are very popular among many players. It's easy to understand why. With no entry fee to consider on top of the bets you will place on the tournament game, your budget is protected. No need to wager anything more than you normally would on the game chosen.
The best way to find these tournaments is to look for casinos that offer them. These casinos tend to have a tournament section that is easy to find on their site. Once you are inside that section, you can see if they have daily events to take part in.
Always make sure your chosen casino does accept members from your area. It would be a shame to get excited over forthcoming tournaments only to find you cannot participate.
Want to enter more free casino tournaments?
There are plenty of them around. By searching for free tourneys or freerolls, you should come up with lots of potential events to take part in. Some casinos have more than others. The best ones have a new tournament starting every day throughout the month. When the month ends, the next one begins with a fresh selection of free tournaments to enter.
Look out for no deposit deals to get started at a new casino
If you have discovered a casino that offers these tournaments, make sure you look at their player promotions. Some casinos have no deposit offers to take advantage of to get things underway.
The no deposit deal could come in the shape of a free chip. The value can vary between sites, so make sure you figure out what you might get. There will likely be wagering requirements connected to your free chip as well, so be sure you know what these are.
You might alternatively receive some free spins as part of (or instead of) the free chip offer. These may be restricted for use on a specific game or on a selection of games.
Playing in tournaments for real money prize opportunities
Let's get one thing clear – you cannot ever guarantee you'll be on the receiving end of any prizes in a slot tournament. However, you do get the chance to snag some prizes in two ways. Firstly, you will get the opportunity to go for the regular prizes in whichever game you are taking part in during the tournament. Secondly, you will get the chance to rank in a good position on the tourney leaderboard.
This second option is the bonus to enjoy when you take part in a tournament. Some tournaments have one big prize for the winner – the person topping the leaderboard at the end of the event. Others give several people the chance to grab prizes – perhaps the top three, the top five, or maybe even the top 10.
It's a good idea to check the number of prizes available before entering a tournament. This will allow you to see where you stand.
Tournaments for USA players at online casinos
If you live in the US, you probably know what it feels like to spot a good tournament… only to find you are not allowed to enter it. Some casinos do not accept USA members to sign up. If that is the case, you will not be able to partake in their tournaments either.
The best bet is to see whether you will be accepted as a member of the online casinos you find. If so, you can then see whether those casinos offer tournaments as part of their regular site features.
What is an invitational slot tournament?
Not all tournaments are open to all members of a casino. In some cases, you may encounter invitational slot tournaments. These are only open to members of the casino who receive a direct invitation to take part.
Very often, only VIP members will receive invites to these events. In some cases, entry might be restricted to members who have attained a certain level within the club or casino. You are unlikely to hear about such tourneys unless you have been invited to take part in them though. That means you won't know what you are missing!
Have you tried any mobile casino slot tournaments yet?
If not, there could not be a better time to find out more. If you play slots and other casino games on your phone, you will still get the chance to enter tournaments. The casino design will be different to reflect the smaller screen you are playing on. However, if the casino you are at has a tournaments section, that section should still be viewable inside the menu. Check it out and see if that is the case. If it is, you can enter your preferred tournaments from there.