Apple Optimized Games
The outstanding Drake mobile casino allows all users of Apple mobile devices to enjoy a great selection of the very best iOS mobile casino slots and games. Right here you'll find each of the great mobile casino offerings that Drake delivers to players who adore gaming on their handheld devices, and what's more is that all games have been designed and optimized for iOS mobile device use, ensuring the very best gameplay possible. The features and graphics on every single mobile slot provide you with a real money mobile slots experience like no other, and if you love spinning on your iPhone or iPad, then Drake mobile casino has everything that you could possibly ask for.
Modern gamers demand modern games
And that is just what you get at Drake Casino. There are plenty of players out there with tablets and smartphones that use the iOS platform. It feels like almost everyone has either an iPhone or an iPad (or both). While that isn't true, it is true to say everyone who owns one has the chance to try some of the Apple-optimized games available at Drake Casino right now. It is all but guaranteed that every new casino game release has been optimized for mobile play. More players than ever before are accessing casinos via the iOS platform, so it is sensible to give them as many games as possible to play. How many of the following games have you tried?
Time Bender slots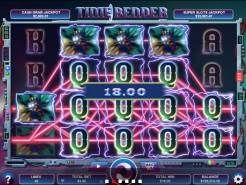 We love the color scheme in this one – it feels very otherworldly, which is appropriate given the time travel idea behind this slot. The special feature is called the Rings of Time, in which you must try to progress through the rings to reach the middle. The further you go, the better the outcome in this bonus round. Elsewhere, there are nudging wilds and some Colossal Re-Spins too.
Gypsy Rose slots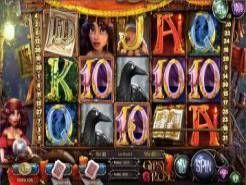 What does your future look like if you decide to play this slot game? Hmm, that is a question we cannot answer… but perhaps Gypsy Rose can. This delightful 3D slot game has 30 lines over five reels, providing various icons that can trigger anything from some free games to an instant credit prize. The bonus feature includes some Tarot cards, so who knows what might happen there?
Dr Jekyll & Mr Hyde slots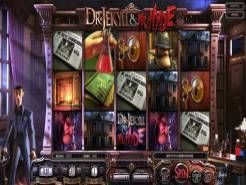 If you like your 3D slots to be chock-full of quality features, we recommend you try this one. It has a big character (well, several of them, given the title) and doesn't shy away from delivering superb on-reels features and other things happening away from the main reels. How far will you go to find the best features in this dramatic slot game?
Yellow Brick Reels slots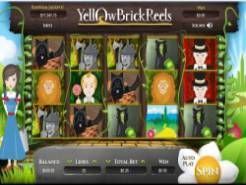 The title gives away the theme for this one, bringing you the opportunity to witness some familiar characters in search of qualities they feel they are lacking. With 25 lines to bet on, the Wizard of Slots appears as the scatter icon. Three of those invites you to try and find the wizard in the forest. The sooner you find him, the more free games you'll secure, along with a multiplier worth up to 10x.