Windows Phone Optimized
The great Drake Mobile Casino goes a little further than most other mobile gaming options, and not only caters for Android and iOS device users but all caters for the growing number of Windows Phone users too. All games right here provide Windows Phone users with a unique mobile casino offering, delivering stunning graphics and a super mobile casino experience. From fantastic slots to Caribbean Poker, the Windows Phone optimized games selection at Drake mobile casino serves up all that the mobile casino games player could ask for.
Drake Casino delivers a supreme mobile experience for everyone to enjoy
Do you ever feel as if mobile casinos are only ever optimized for people with Android and iOS devices? It's common to feel like you've been missed out if you own a Windows phone. Be prepared to feel very different if you sign up to use Drake Casino. The casino has been optimized to ensure users of all mobile devices can visit and enjoy the available games. That means if you own a Windows phone, you can easily log in and play whenever you want to try some slots or other casino games at the casino. How refreshing is that? To give you a sneak peek of what lies in store for Windows phone users, check out our brief reviews of the following games. These are among our favorites. Could they prove to be favorites for you too?
After Night Falls slots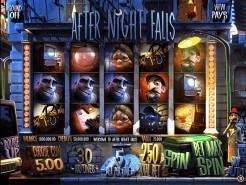 There is nothing finer than playing a superb 3D slot on your device, as you are about to see. This one follows the action after dark as we follow the adventures of a detective and his attempt to locate clues to crimes. The bonus is triggered when three old granny icons appear. If this should occur, you'll enter her home and help the detective look for clues (which could lead to prizes for you).
Safari Sam slots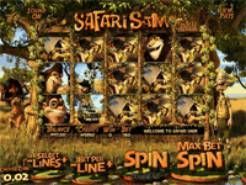 Meet Safari Sam in this 30-line game situated in the middle of a safari setting. Watch out for random wilds popping up to surprise you, while three animals join forces to give you an opportunity to play some free games. Safari Sam himself could bring you entry into the bonus round, where you can visit various locations to pick up some prizes.
Pinocchio slots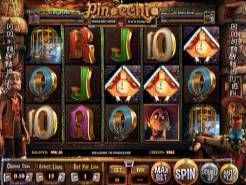 Watch the story of Pinocchio play out in this 15-line slot from Betsoft. One of the best things about this game is that it takes place in three locations – a workshop, a classroom, and then a stage. Discover new icons as scatters in each location, along with different wild features too. We can also reveal the presence of respins, along with two game modes – Wood Boy Mode to start with and then Real Boy Mode.
The Curious Machine slots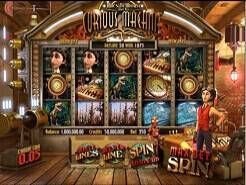 Hmm, what curious machine is this? Betsoft has placed the machine in the middle of a room, with five reels and various controls scattered around as well. With 30 lines to wager on and icons relating to various periods throughout history, this slot is a time-traveling joy. And yes, you could Travel Through Time too if you reach the bonus feature in this game…