5-Reel Slot Games
Winning at these 5 Reel Slots Games has never been so much fun. There are so many great themes loaded with exciting features, sounds and colorful characters. All you have to do is pick the games that tickle your fancy and let them take you away to a world of entertaining slots. Go ahead, they're all waiting so you can enjoy those winning spins.
Why do we all love 5-reel slot games?
Bigger, better, bolder, and more entertaining? Everyone has their own ideas about why the five-reel slots are their favorites. Most players do love them, that's for sure. Some players are purists and prefer the classic three-reel slots, but there is no doubt the five-reel game has room for more features, more twists and turns, and more entertainment as well. You do get a sense that you never know what to expect when you try a five-reel game. Some are quite standard in nature, with no bonus features included. However, there is a greater chance of free spins or re-spins, with bonuses coming into play in many of the available titles. Certainly, if you want a larger and more complex slot to play, you are better off looking through our collection of five-reel games to see what you can find. Are you ready to check out our preferred titles below?
Kawaii Kitty slots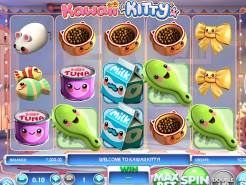 There are lots of slots around with a Japanese theme, but Kawaii Kitty brings in an anime-style approach too. The kitten theme here is cute indeed, with brushes, milk cartons, and everything else a little kitty might need. You'll notice the pastel tones as well while you play over those reels. The wild ball of yarn comes in handy, while also being sticky and expanding in nature. How good is that?

The Slotfather Part II slots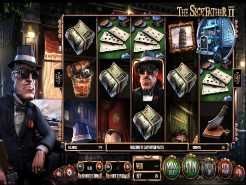 Based on a Mafia theme, this slot is certainly a favorite with us. It shows how appealing the 3D approach is in a five-reel slot too, offering various gangsters on the reels and the Slotfather himself keeping an eye on you as you play. Also on offer are Gangster Respins, a second-screen bonus opportunity, and even some free games to be won.

A Christmas Carol slots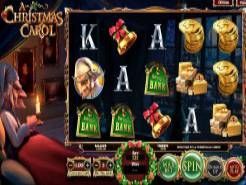 Get in the festive spirit with Scrooge himself in one of the best-known Christmas stories around. All the familiar elements of the story are featured on the reels, as Scrooge himself looks very serious sitting up in bed. Expect to meet the three ghosts of this tale, along with their ability to trigger either wild icons or free spins to appear. This is one occasion where you'll want those ghosts to show up!

Alkemor's Tower slots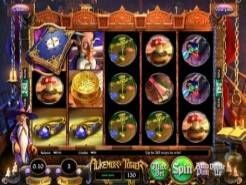 Is this a magical game? Of sorts, yes… but we have the focus on alchemy, spells, and similar elements as we play. You get 243 potential ways to score prizes here, with the chance to visit the Celestial Floor of the tower or perhaps the Nature Floor instead. What could be hiding on those floors, we wonder? Alkemor's Tower is a grand example of how immersive a five-reel slot with a good theme can be.