3-Reel Slot Games
If you like the classic 3 Reel Slots Games, Drake Casino is proud to present a great assortment of the popular and traditional games that really made slots what they are today. Just like in any land-based gaming establishment, you can still get all the same features, sounds and images you've learned to play with in the classic 3 Reels.
Introducing the classic three-reel slot game
If you are new to the world of online slots - or even slots in general - you may not realize these games have different reel quantities depending on the ones you play. However, the three-reel slot is thought of as the original game - the classic, the one most likely to feature lots of tasty fruit on the reels.
Some people think these games are too basic to be entertaining. However, we think they are in a class of their own. They are exciting to play, especially for newcomers to slot games of all kinds. They are much easier and cheaper to play than video slots that typically have five reels or even more.
Some of these games have only one payline, which means you can try the real version for just one cent per spin. Imagine that! It provides you with a great introduction to real money slots if you have only ever played demo slots until now.
And what a great selection of games you can choose from too. Consider these highlights to see which ones you might want to start with…
Pixiu slots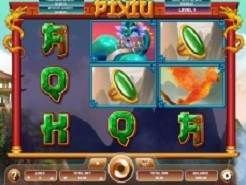 This slot is about as far away from fruit as you can get. It offers an Asian theme with a 3 x 3 format that puts five paylines to work on those three reels. With every 25 spins of the game, you reach a new level where better prizes are on offer. You can expect the chance to score some free games in Pixiu slots too. You would get 10, 15, 20, or 25 of those depending on which of the four game levels you have reached.
License to Spin slots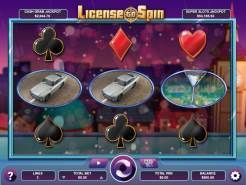 The name isn't Bond in this slot, but we do get a secret agent theme to enjoy. This three-reel game has three paylines to bet on, with the agent shown in two separate wild icons. Whenever one of those appears on reel three, two re-spins are granted where the wild 'walks' over to the left side of the game. Look out for the Shaken Not Stirred bonus feature too, where a cash prize can be won.
Lucky 7 slots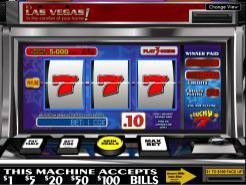 We've seen from the previous reviews that three-reel slots can be anything but basic. However, the Lucky 7 slot is a true classic, featuring a red seven (of course) and imagery that makes you feel as if you are inside a real casino. Play up to three coins on the single payline of this three-reel slot and hope for the biggest prize of 5,000 coins if things go your way.
Boom Bucks slots
Does this three-reel game boast some bang for your buck? It takes on the appearance of a classic machine, but there is a separate section above the reels where you'll find a Bucks Meter and the chance to score bigger prizes. Keep an eye on that fruity paytable… but don't miss out on the blue and red elements in the Boom Bucks area either.